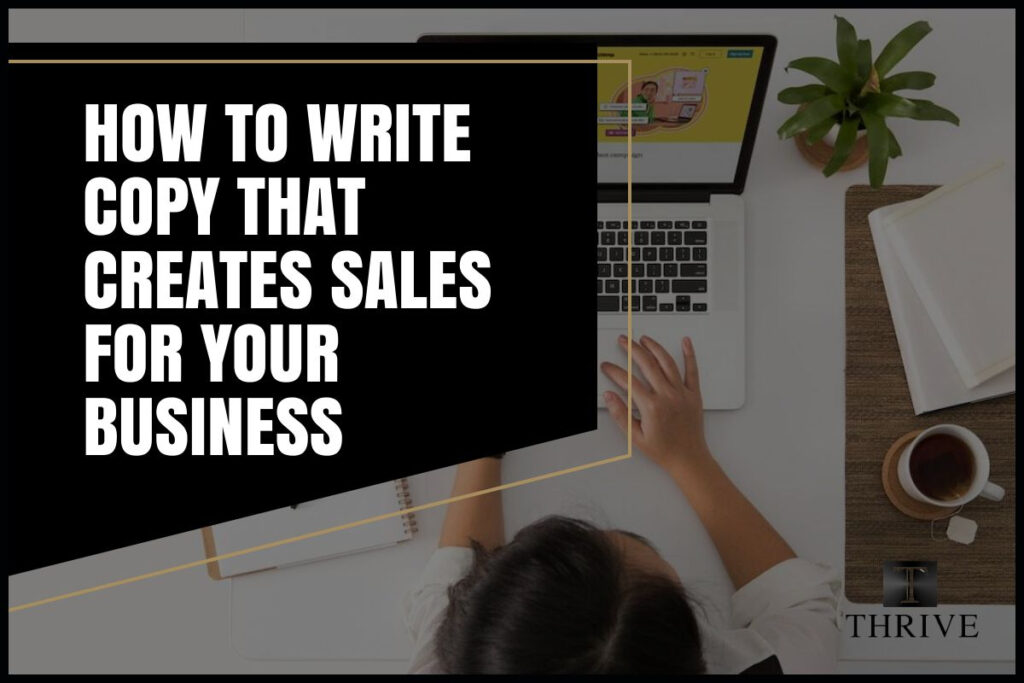 How To Write Sales Copy That Converts
Mastering funnel copy that converts is one of the top things that people struggle with when they launch courses or services online. . .
Today I am going to walk you through the process to create copy that is successful and that actually will produce results. . .
Of course, the number one thing that you've got to understand is the struggles that your ideal customer is dealing with. We start with this because your product or service must solve one of those problems.
People buy products and services to solve their problems.
This is the foundation for good sales copy.
I will go so far as to say, the more problems you mention to a potential buyer, that you know they are struggling with, the more sales you will make.
If you understand this and you have a good grasp on what they are facing, then you know what products and services to provide to them.
The worst thing that you could do in your business is to be innovative in your products and try to create a market for a new product when you're starting your business.
The reason is that there is way too much gamble on failure. Try your "cool" ideas out later when you have a good solid community that you can survey and test their interest.
If you find people out there in your niche and they're having success, then you want to repeat that success. You want to do what they're doing to create that success. And if they're not having success in those areas and you investigate and realize that they've not been able to sell what they are offering then don't try to sell it either.
Shift and change gears, and stick with a proven strategy. . .
The next thing that you're going to want to do is make sure that that copy is written in a way that is going to meet people where they're at. There will always be a knowledge gap between what you are selling and what people think they need.
Through the following process, we will close that knowledge gap and we will shift them from the problem they have to how and why your product or service is the solution.
I am going to show you in this blog how to write a video sales script that you can turn into landing page copy so you have BOTH for your landing page. And yes they should be identical!
Video is for those who visit and like to watch video content and the copy is for those who prefer to read. So let's get started writing your sales copy.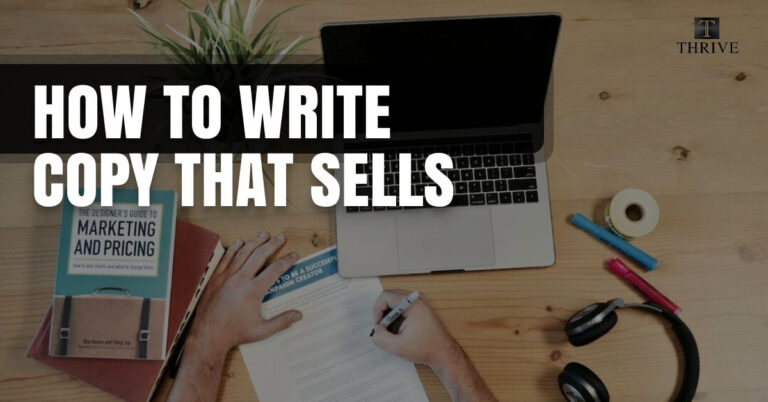 Step 1: Choose your attention-getting open
The first part of your copy should be something that gets people's attention such as a big promise, proof, story, poses a question, or a pattern interrupt. Here are a few examples:
PROMISE: Here's how you can lose 10 pounds in 10 days eating only chocolate cake…
PROOF: Here's a screenshot from our Facebook account…as you can see we've generated over 250 leads, at a cost of only $2.07. Just to be clear, this isn't $2.07 PER lead…this is the total amount we spent to generate 250 leads, and now I'm going to show you how we did it . . .
STORY: I remember it like it was yesterday. It was a Sunday night, and I had just put my kids to bed when the phone rang. When I answered, I was surprised to hear my accountant's voice on the other end of the line. . .
QUESTION: Have you ever wondered why some people can eat whatever they want and never gain a pound, and other people (like you and I) get fat just by looking at food? (NOTE: Be careful with this one. Make sure you know the answer to any question you ask, and that you're asking a question you know your audience is already asking.)
PATTERN-INTERRUPT: This is a tiger head mask, and in the next 2 minutes I'm going to show you why this ridiculous mask holds the key to growing your sales . . .
As you choose one of these for your video remember you only have 3 seconds to get people to watch. Nobody is going to stick around without a heading that gives them a reason to watch.
So even if you choose a story, make sure to put a title on it that draws them in.
Need More Help? Take our course on how to
dominate
your sales copy
Step 2: Identify the problem you are solving with your product
This is where you share all about the problem you know your ideal customer has. Examples:
"Are you sick and tired of posting to Facebook day in and day out with little or no results?"

"Have you tried every diet under the sun but the weight always seems to come back?"
It should be clear to the viewer/reader exactly who the hero is and what the problem is, and they should instantly recognize and identify with the hero, while at the same time instantly acknowledging the problem as a real enemy/threat.
In other words, as you share about their problem make sure THEY are defined as the HERO. One of the biggest mistakes is to make yourself or your product the hero.
Step 3: Aggravate the problem they are having
Then you want to aggravate the problem, especially if the problem is not super obvious. You want to talk about the frustrations that people are feeling around that problem? You can do this with facts, examples, demonstrations, or a story. If the problem is super clear this section is not needed. Here are two examples:
"The bad news is, you're not alone. According to Facebook's data, less than 1% of your fanbase will ever see your posts, so it isn't your imagination…all that work truly has been for NOTHING."
[stats about the obesity epidemic and tell the story about the friend who couldn't fit into any of her dresses the week before her daughter's wedding]
Step 4: Present your solution
First, when you present your solution, present it by the name of your course or whatever it is you are selling at least TWICE. Resist the temptation to explain how your product works, instead focus on what it does and the transformation or results it produces.
Examples:
"We've developed the ultimate Facebook 'spy tool' that tells you exactly what you need to post and when. It's called, the SpyMaster 5000…"
"And that's why I created a diet that lets me lose weight WHILE eating chocolate cake! It's called The Chocolate Cake Diet…"
Step 5: Establish yourself as an authority
Resist the temptation to brag about specific awards, degrees, accomplishments, etc. that are not DIRECTLY relevant to the product and the problem that the product solves.
Example:
"My name is Pam, and I used to struggle with my weight [show before pic], but now just look at how skinny I am thanks to the chocolate cake diet…"
Step 6: Explain how your product works
This is where you want to share how the product works. Provide the details, show the features and benefits, and address known objections.

Briefly describe or demonstrate what the solution DOES, how it WORKS, and what the customer will RECEIVE when they buy/signup.

This section will also usually be the longest, but don't let it drag on too long. Remember, people don't buy products for the things they do, they buy products for the change they create.

Also, make sure not to get into the weeds or introduce a feature that will create questions.
Here you will restate the benefits, add any bonuses you may be offering, and tell them what to do next. A simple formula for a short, but effective call to action is to restate both the problem and then the solution in one sentence and then tell them what to do next.
Example: "So if you're fed up with being fat, and you just want to eat chocolate cake all day, then get a copy of my book, 'The Chocolate Cake Diet' today by clicking on the link, below…"
Eliminate risk with a guarantee. Tell them why they can't lose. Now, this section you can leave out of videos if you are going for a shorter sales video. But for a regular size, you want to include it.
Example: "And if you're worried that this just another one of those 'fad diets,' then I have good news. Your purchase today is backed by our 'Lose 3 or It's Free Guarantee.' In other words, if you don't lose at least 3 pounds in your first 3 days, just let us know and you'll receive a full and prompt refund…no questions asked."
Step 9: Make the "Logical" Offer
Once again restate the benefits, remind them they can't lose, and tell them what to do next. It only has to be about 2 sentences long.
Example: "You've seen the results. It's undeniable that this just flat-out works! And no matter what, your investment is fully guaranteed! So now it's time to take that next step. Click the button below, and let's get started right now."
This is where you want to include scarcity, a deadline, remind them of the cost of not taking action now. There are 2 common types of scarcity:
OPTION 1: Stop Making the Same Mistake
"The silliest thing I see people doing is posting in social media when NO ONE IS WATCHING. With SpyMaster 5000, it's impossible to make that rookie mistake. You really can't afford to market online without this tool…"
OPTION 2: True Scarcity
"Warning, supplies are very limited, and thousands are being claimed every day, so don't wait…"
or…
"Obviously we can't keep doing this forever at this price, and supplies WILL run out…"
OPTION 3: Remove a Bonus/Premium
"These bonuses won't last long, so to ensure you get [premium name] for free, you need to order now…"
Step 11: Make the "fear" offer
In this section, you will include the last chance, FOMO, final reminder. . .
This final call to action should draw a line in the sand, while at the same time evoking any scarcity that was just deployed in the previous step. For example…
"Ok, this is your last chance. This video is coming to a close, and when it does so will this opportunity. So what are you waiting for? Click the button below, and let's get started right now."
This section is optional in the video but you will want it on your sales page. Include customer stories/testimonials (keep them short), place them on the screen throughout your video, and place them on your page.
Setting up your landing page
Anytime you create a landing page to sell a course, book, or other items you should have a sales video on your landing page and you want the copy to match.
That's probably the number one mistakes that people make. . .
They'll do a video and then everything else is different. You don't want to do that. You want a video for the people that watch video and you want to write the copy for the people… You want to have copy for people that read and don't watch videos.
How To Setup Your Sales Page
Your landing page is a place where people will purchase your product or service. Your copy is important. Diagnosing the challenge or problem they are dealing with, then prescribing the solution is what I just walked you through and is what you want to focus on for success. 
Sales page video: is the most important as it will convince people to buy your product or service. It can be a talking head video or live-action. Or text to slides on a screen narrated to audio. 
Company branding: Don't use a large header to emphasize logo or branding because it pushes everything below the fold. Make it only an inch high. Include navigation you have on your main website if you will be sending it to cold traffic as it will build trust. I like to just have my logo link back to my main website. 
Add any media that outlets you have been featured in. Use logos with transparency so they don't draw attention
Make the call-to-action button be the big bold thing that stands out. It doesn't matter what color it is just that it is a DIFFERENT COLOR than the rest of the page. You want eyes to instantly go to that button. Put the price on the button so they aren't surprised. 
Headline: above video or on the video frame. This is where you will put what you created from Step 1. Your attention getting headline. Tell them to watch the video for the answer.  
Below the video is for the readers. Those that don't watch videos and include testimonials. 2-3 paragraphs of the big benefit people get for moving forward. The buy button and copy are all below the video and they only become visible ONLY when you introduce it in the video. You want them to watch the video first if possible.
Exit Popup: that gives a quick summary of the offer you are making if someone tries to leave. It should include the following: What's in it for your customer when they purchase, what you are selling, what free bonuses you are including, discount or special deal, your guarantee and reason to act now.