Why Start With A Marketing Strategy?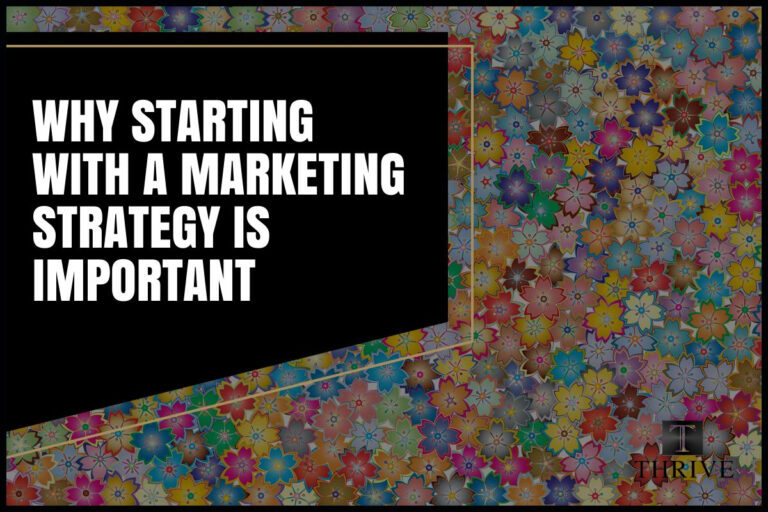 Why should you start with marketing strategy? Why not just run some ads?
In today's digital age, having an online presence is essential for any business to thrive. However, with so many businesses competing for the attention of potential customers online, it can be challenging to stand out and attract clients. 
Are you struggling to get clients online? 
Do you feel like you're throwing money at sales funnels and software without seeing any returns?
 If so, it's time to re-evaluate your marketing strategy.
What is a CVJ Marketing Strategy ?
One of the most effective marketing strategies is the customer value journey (CVJ) marketing strategy. This strategy is based on the psychology of relationship building and involves creating a blueprint that outlines the journey your ideal client will take with your brand from becoming aware of your business online to becoming a raving fan.
The first step in creating a successful marketing strategy is to have products and services that have been tested and proven to be profitable ideas. 
Next, you need to have an email automation strategy in place to nurture and follow-up with potential clients. This strategy should include sequencing and customized messaging based on where the client is in their customer value journey.
Your ad strategy is another critical component of a successful marketing strategy. 
This includes retargeting and custom audiences to ensure that your ads are only shown to those who are most likely to convert. You should also have a content strategy to drive new customers to your products and services. Your content should be informative, engaging, and valuable to your target audience.
This is how to create predictable growth in your business
Are you collecting testimonials?
In addition to these strategies, you should also have a testimonial system in place, an affiliate program, and a referral program. These strategies will help you build trust and credibility with your audience, which is essential for converting them into paying clients.
Once you create your marketing strategy then you want to measure the KPIs so you know what to change to get better results. It ensures that you reduce the cost of acquiring new clients, increase your profit margin, and make sure that the ads you run are paid for as you run them. 
A good marketing strategy allows you to speak directly to your target audience, spend money only in the right places, keep your activity relevant and consistent, set goals, and measure your ROI.

Need Help With Your Marketing Strategy?
If you're struggling to create a successful marketing strategy for your business, it may be time to consider hiring a marketing coach or consultant.
I have helped numerous business owners and entrepreneurs scale their businesses online. I can help you identify your business-specific marketing needs and create a marketing strategy to get you more clients today. We even offer digital marketing services to help you implement your strategy effectively.
Schedule a call with me today and I will give you a FREE strategy session.
By the end of our call you will know exactly where to focus your marketing efforts in your business.