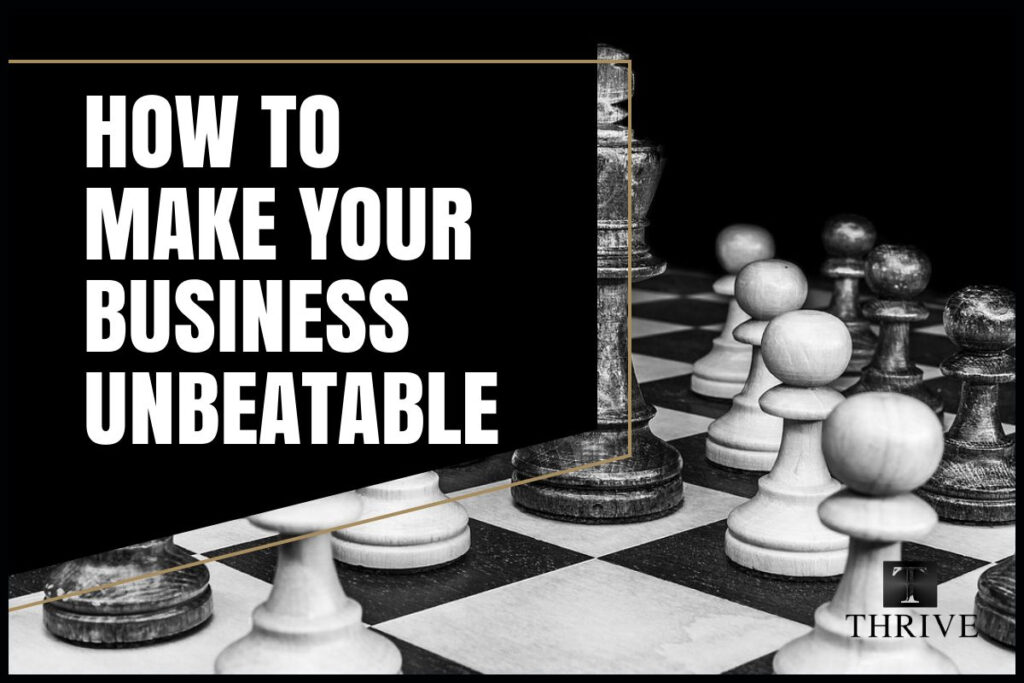 The formula that will make your business unbeatable
Are you looking for a way to explode your business and set yourself apart from the competition?
If so, you're in luck! Today, I'm going to broaden your understanding of innovation and share a formula that can take your business to the next level. This formula was created by leading experts who studied successful businesses like Ford, McDonald's, Google, and Facebook. By plugging your business into this algorithm, you can become the next big thing in your industry.
What's important to understand about this formula is that the more categories you innovate in, the more your business will grow and the harder it will be for anyone to beat you. These categories are not just suggestions, they are the formula. As you innovate in these areas, you become stronger and stronger as a business.
I was lucky enough to get formal training on this topic while working for a Big 4. Currently, this training is only available to the public through Harvard Business School and to only C-Suite of Fortune 50.
It is not marketing innovation but category innovation
What is really important to understand about this formula  is that the more categories you innovate in, the more your business is going to grow, the harder it is for anyone to beat you.
Let's use Apple as an example. If you have the iPhone, a lot of people would think, "Oh, innovation is the actual iPhone that was created". The reality is it wasn't, there were many competitors out there that could easily beat them to the punch with technology.
It was the network around the iPhone that allowed that iPhone to be something amazing. It was all the businesses, all the apps that Apple does not own that are on that phone that makes it amazing. On top of that they turned the meaning of Apple products into an identity.
Here are the innovation categories you need to know about:
Profit Model
 Network
Structure
Process
You may notice that the first 4  are more internally focused. The following are more externally focused:
5. Product Performance.
6. Product System.
7. Service Channel
8. Brand
9. Customer Engagement
Most people focus on the bottom half of the formula, which is externally focused. This is what most people think is marketing, but when I work with my clients we go deeper into process, structure, profit model as well.
The process I take your business through is after an assessment, I plug your business into an algorithm that tells me the exact areas you can focus on to start making your business unbeatable and increase in value. 
Here are a few examples of what this looks like:
Profit Model Example: Offer a product or services that is normally expensive and offer it for a lower price in an ad or external platform. Then, on your website, offer a course or private session that allows you to make more money off of that product.
Network Example: Partner with other business owners who have similar products as yourself (yes your competitors but make sure your services compliment each other). You can offer larger packages, bundles, or even create a brand new product together. By partnering, you double the size of your reach.
There are so many ways that you can innovate and use this formula across your business. It's not always about having the best product or the best way to deliver your product. Innovation can come from your profit model, your network, your structure, your processes, your product performance, your product system, your service channel, your brand, and your customer engagement.
If you're serious about taking your business to the next level, consider investing in my Acceleration Program, which offers in-depth training on innovative tactics that you can apply to your business and products. By focusing on these areas of innovation, you'll set yourself apart from the competition and become unbeatable in your industry. If you are currently in my Acceleration Program and are interested ask me about Innovation for your business.
Want to learn more? Download the case studies below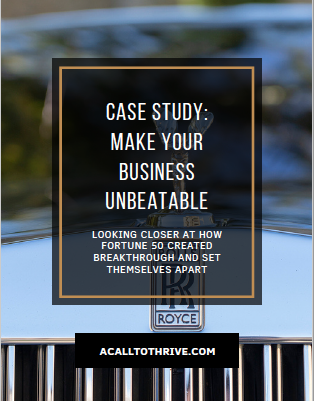 Make Your Business Unbeatable
Learn why products and services are not enough and how you can start to better position your business in a competitive market. Enter your email and get access to proven strategies to beat your competition.